As Winter is slowly coming to an end, many brides are anxiously putting the final touches on their Summer wedding plans. Our designers at Flora D'Amore have put together some of the best trends for 2015 that are sure to not only wow your guests, but keep your wedding beautifully on trend.
Bouquets this year are filled with lots of greenery and textures. There is the of use of asymmetrical shape with designs made with foliage, giving bouquets a wild but tame look to them.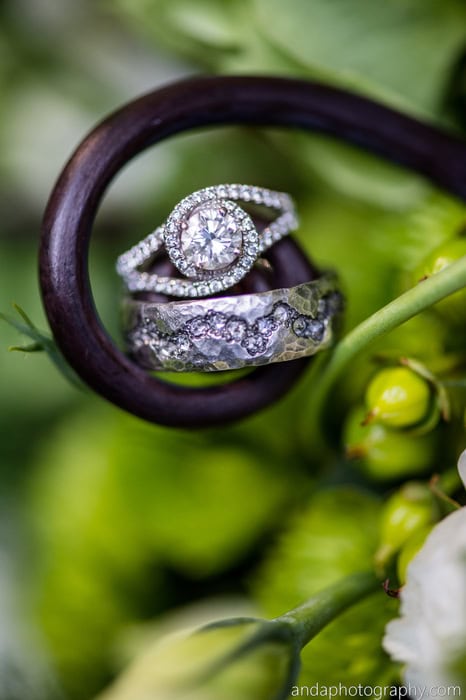 Muted colors are also in style for summer weddings. You will see this not only in the flower decorations, but the bridesmaids' dresses as well. Some of our favorites from Pantone are custard, glacier gray, and toasted almond.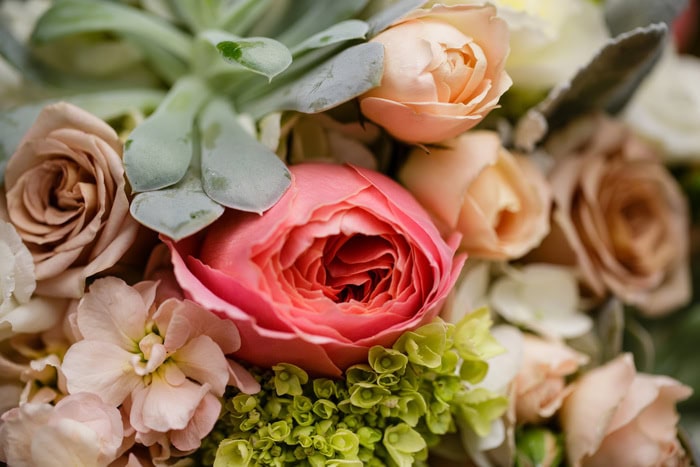 Bold metallic containers make a big statement. Copper is very popular, but expect to see gold, silver, bronze, and Mercury glass as well.
 The last summer wedding trend that we are noticing is the use of sparkle, glitter, and sequins for the flowers to pop off of. These are used to brighten up the muted colors. You'll see them used anywhere from bridesmaids' dresses to linens, etc.