The flowers for my wedding were one of the very last things I figured out. I really couldn't stomach some of the prices that I had been seeing for flowers. I had gotten a quote from Flora D'Amore in October and then did not reach back out and book with them until April for my June wedding, but they were so accommodating and helped answer all of my questions! We just had the bouquets, corsages, and throw petals for our flower girl done with Flora D'Amore and then used their sister company for wholesale flowers to DIY the rest of the arrangements/arch. My bouquets were so beautiful, and Karli was so sweet and patient with me. She even offered that I could come by the day before my wedding to look at the bouquets and make any changes before my wedding, but when I saw them, they were absolutely perfect. I highly recommend Flora D'Amore for any floral arrangements! -Delaney J. on 7/8/2023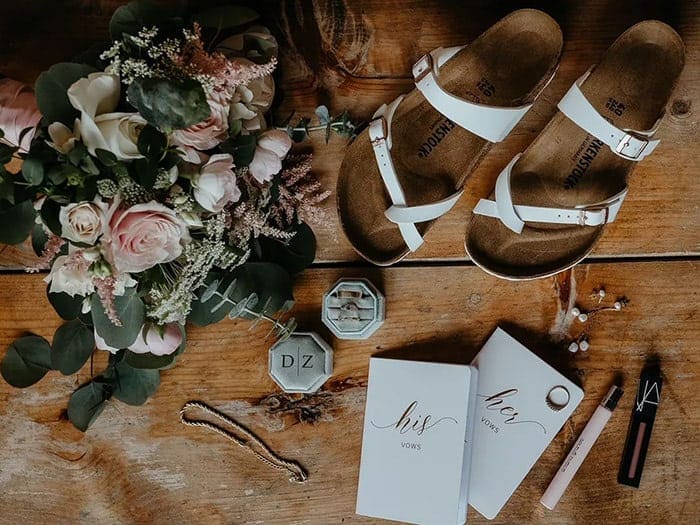 I loved every bit of Flora D' Amore! The statements and estimates they send are so detailed! They are quick to answer emails with any questions or changes needed to be made. When I met with Anna to pick out vases and such, she was so helpful, and I could see everything come together! They were also accommodating to ensure my mom, who has mobility issues, could comfortably be a part of the times we went there! It's been a week since my wedding, and I'm still fawning over my floral arrangements. -Emma V. married on 6/17/2023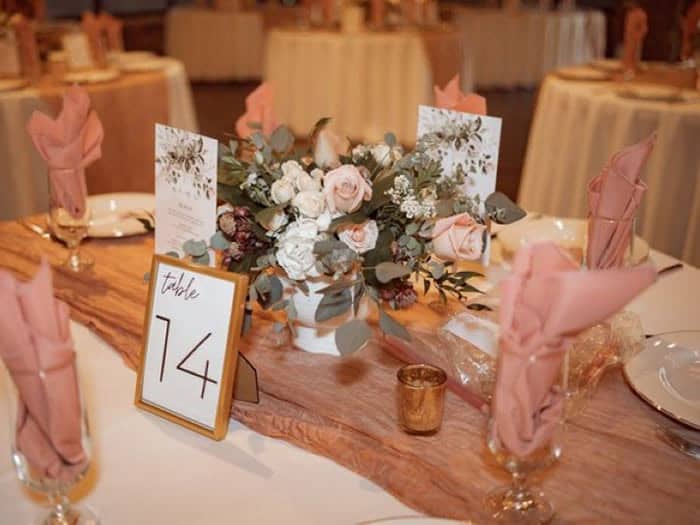 My flowers were perfect! I sent an inspiration board I had created from Pinterest, and they turned my vision into reality! Every detail of the centerpieces to the little added flowers with vases scattered about the reception and cocktail hour was absolutely perfect! They took my vision and made my wedding just even more perfect! -Amber D., married on 06/17/2023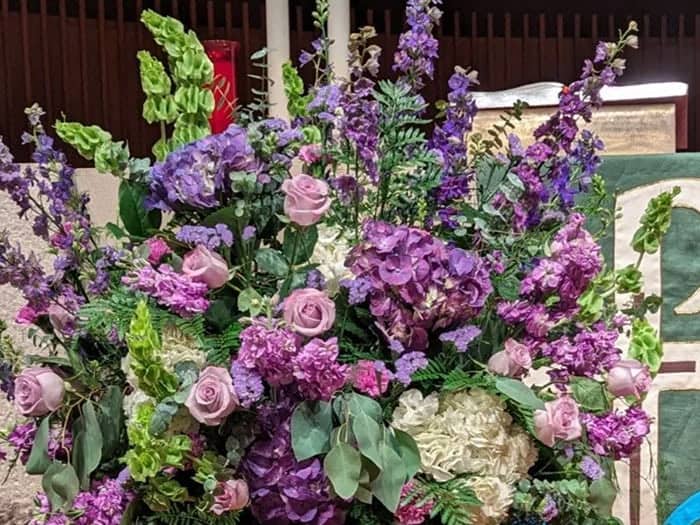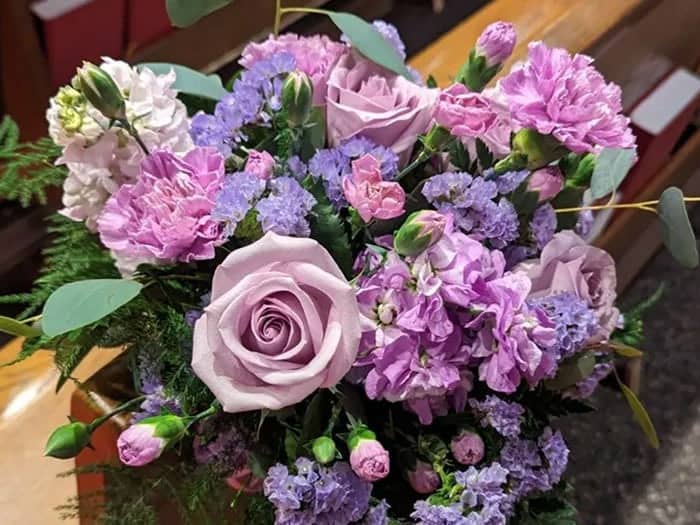 I recently had the pleasure of working with Flora D' Amore for my recent wedding. Overall had a great experience working with them. I sent over some inspirational photos, and they sent over a very professional proposal/quote for what I was looking for. They were very quick to respond to any questions and were great about checking in every once and a while.

On the day of the event, They arrived promptly at their scheduled time however, we did have a slight miscommunication regarding who was going to be putting the flowers on the cake. My mother-in-law ended up having to put them on, but I was able to email the team and was refunded the difference, which I thought was an acceptable solution. The cake turned out fine, and no harm was done. All of the flowers turned out beautiful and better than I expected. Overall was very happy with their services! -Alexandra F., married on 06/10/2023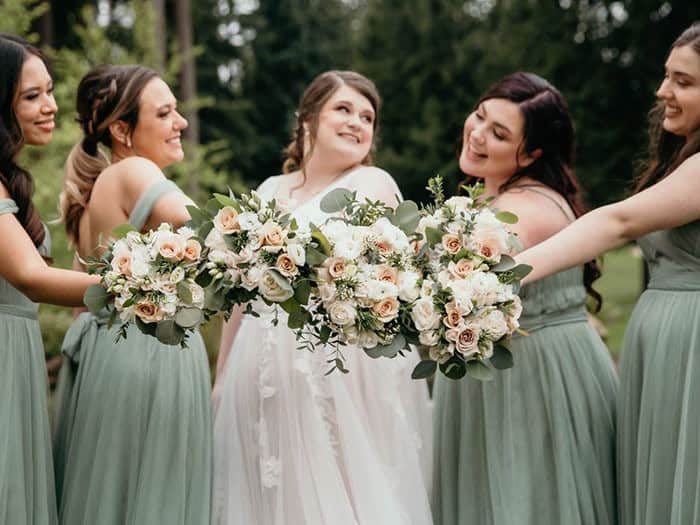 Anna was a real joy to work with! She had everything laid out for us to review a few days before our wedding. Unfortunately, one of the unique roses we ordered were not grown that year by the local farmer, but Anna came to the rescue and already picked out a few alternatives for us to select from. She also worked wonderfully with my friend who was doing the bouquets, making sure both orders came in, the flowers were cohesive, and there were enough replacement flowers for both. Would highly recommend! -Amanda S., married on 9/24/2022
They made my wedding flower vision come to life. They turned out better than I could have ever imagined. And the staff are the greatest people in the world to work with. Also one of the more affordable florists I researched. Over all a perfect experience. -Ciara
Absolutely loved the flowers for our wedding!! The communication with Karli was amazing, and they completely brought my vision to life and then some! More than I could have ever asked for. I had spoken to them about a dahlia that my family and I were hoping would be in bloom for the big day and that I wanted to make sure I had at least one in my bouquet, it is a special one named after my great-grandmother that we all have blooming in our gardens. We arranged for me to drop one off at the warehouse the day before the wedding, and I got to see all the arrangements in person. I immediately cried on the day of the wedding when I saw my bouquet with that dahlia in the center. Thank you guys for the beautiful flowers and the memories! -Jenny H.
Anna is a floral magician. There's really no other way to put it. I went in to wedding planning thinking "eh, I'm not sure how much I care about the flowers" mostly because I didn't really have a vision. Well let me tell you, the flowers may have been my favorite part of the ceremony and reception because she is a complete artist. She took my minimal feedback (greenery, white, with pops of floral lavender and other purples, limit the roses) and created a masterpiece while staying in my budget.

I loved that I got a floral preview because it was my opportunity to say "YES I LOVE ALL OF THIS!" and "you can totally add more color" (to which, she said yessss!). They say to trust your florist and oh boy am I glad I put my trust in Anna and her spectacular team. – Stephanie
We worked with the location in Lynnwood and they were amazing! The bouquets & centerpieces were exactly like the pictures I showed them, they had suggestions for how to stay within budget, and they were really flexible when I had to add a centerpiece a few days before the wedding. -Tara C.
I LOVED THEM! The flowers were my favorite decor of the day. Thank you so very much for making them so freaking magical! -Makayla, April 2022 Bride
I'm a planner and worked with Anna from Flora D' Amore for an event I put together and was so impressed. She was so friendly and accommodating. We had one call where I explained my vision and sent her some photos, and she completely nailed it. Everything turned out beautiful and she was so quick! -Jordan
Our flowers were gorgeous. Planning a wedding from across the country meant that we definitely had to make a leap of faith on a lot of things and flowers were one of them that we just went with and crossed our fingers. I am so glad we did. There is no way the arrangements could have been more perfect if we had spent the year working with them planning. One month prior to the wedding I reached out and after two phone conversations I was OVER THE MOON that they were able to create exactly what I had imagined. Also, the price was very reasonable. I was about to give up on professional flowers or do it myself after getting discouraging quotes from other florists. I would HIGHLY recommend them. -Cassie & Scott
It was so much more beautiful than I had imagined. We cannot thank you enough for the beautiful job you did for our daughter and her new husband's wedding. The ceremony was a beautiful fantasy room with the curly willows leading up to the altar and the trellis. It was so much more beautiful than I had imagined. -Kim
Absolutely perfect, I would just like to say that Flora D' Amore is amazing!! I am a very "go with the flow" bride… I had some ideas and a few pictures and some color thoughts… my coordinator went down to their fridges and came up with a couple different flowers and showed me examples to make them go…and it was perfect! The flowers were delivered 2 hours early and were amazing! I love the idea that we get to preview and approve the flowers the day before. And they just were exactly what I was imagining. My coordinator really impressed me with the way of putting different flowers together so they flow. I can't believe how amazing they looked! Now dried, they still look amazing! Everyone kept complimenting on the flowers and how easy they were to hold during all the pictures and wedding ceremony. I loved that they provided vases for the bridesmaid's flowers so they had a place to put them during the reception and when they took them home. -Amanda
Where do I begin except look no further! Flora D' Amore is not only a gifted florist, but seriously the sweetest person you will ever meet! When it came to floral I was lost, I knew what I wanted but had no idea where to begin or if it would fit within my budget. The moment I contacted the team. they was always quick to respond and happy to accommodate my crazy schedule. Not only did they get my vision right off the bat, but I felt like we had been planning together for months! The day before our wedding, they let us come in, to see everything in person and get our seal of approval. Trust me ladies that when I say this, on your wedding day you are in such a whirlwind that moments like this go by too quickly. I was so excited to have this opportunity and to be able to thank them in person for all the hard work they put into making our day one to remember. The end result… AMAZING! Flora D' Amore was hands down the best investment we made for our wedding and I can never thank them enough!! -Maggie & Jake
Flora D' Amore is an amazing florist! They have all the flowers on site so they were able to pull flowers then and there for my approval. I loved being able to see what we were working with. They also pulled up my pinterest and went over a lot of examples with me. The team brought my vision of a romantic bouquet to life. The guests at the wedding were raving about my bouquet and loved the love lies bleeding draping from the large bouquet. They had all the items we needed to rent and for a fair price. My coordinator always responded immediately to emails when I had questions or requests. They even made a toss bouquet for me, complementary. Their prices were fair and I was able to stay on budget. -Tierney & Tylor
We are extremely happy that we chose Flora D'Amore for our wedding day. I visited two other florists before making my decision. The first florist did not have pictures to show and could only describe the flowers he was thinking about, which did not leave me with a clear image. The second florist had pictures and could lay them side by side to give me a better idea of what she envisioned. THEN I met the team at Flora D' Amore. They blew everyone else out of the water AND had a very reasonable quote! As soon as I finished telling them about my theme and colors, they disappeared and came back with live flower combos to play around with. It was incredible to actually watch the beautiful ideas come to life. They had ribbon samples for me to choose from and even sample size bouquets so I could hold it them in a mirror to determine sizes. The team was very organized in their excel templates to record every detail discussed and give an instant quote (other places took 1 week to get back). Flora D' Amore was willing to work with my budget and made suggestions on where to save or reuse arrangements from ceremony to reception. The flowers were beautiful and I could not have asked for a better experience. -Ashley
I had the BEST experience working with the team at Flora D' Amore. They have a true talent for taking your ideas and making them into reality. My coordinator had been in the industry for 15+ years and it shows. They not only designed BEAUTIFUL flowers, the team also knew exactly what type of arrangements I need for all the different types of tables, had tons of ideas on what kind of flowers to use, and also stayed within my budget. My coordinator even suggested putting small arrangements at the bar to dress it up a little and she was right it made a huge difference! The quality of flowers is incomparable to other places, at Stadium Flowers they pride themselves in using the best of the best and won't accept anything less. Needless to say, I would use them again and again and recommend them to EVERYONE! I give an A++ recommendation! Anyone needing wedding flowers definitely give them a call and set up a consultation to meet with the Flora D' Amore team and see what they can do for you to make your wedding day unforgettable! -Amy